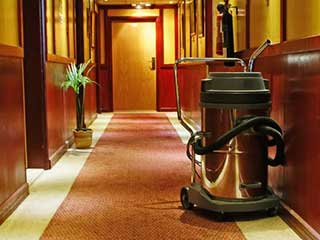 When we are decorating our offices, we usually prefer things that are useful and would offer convenience and excellent impressions to our clients. Placing a carpet in any business serves two purposes: practicality and aesthetics and that's why choosing a rug requires attention to detail and you must also take into account various factors. Carpet care is also very important because having decorated your private office with a huge beautiful rug will not make the expected impressions to customers and it would contaminate your atmosphere if it's full of stains.
Prefer Carpets with Warm Colors
You don't want to distract the attention of your clients from your prime objective, which is buying your goods or services and intense colors may attract their attention. Most companies prefer brown or grey shades, which may hide stains and dirt and go unnoticed. Of course, there are many beautiful colors, motifs and designs among simple or oriental carpets to choose from.
Upgrade Your Private Office with Handmade Silk Rugs
Iranian rugs are the definition of luxury and good taste and lately many businessmen select them to decorate their private offices. You can definitely make the best impression and underline your excellent taste to visitors which is a great way to persuade them that the commodities or services you are offering are equally good, too. Though, you don't have to get the biggest rug you'll find on the market since even small sheepskin rugs may establish the desired impressions.
Carpets Are Beautiful but Require Maintenance
Practically, stains and dirt cannot be avoided in business places and that's why carpet washing is demanded often. After all, clients would not pay attention to a small stain once but if they keep seeing the same stain over and over again, they will take your indifference for filthy rug scrubbing as a sign of poverty and overall indifference. At bottom line, good cleaning will benefit your employees, too. Keeping a filthy carpet in an office would pollute the atmosphere and may cause allergic reactions. Spot removal and regular cleaning will save you from all that.