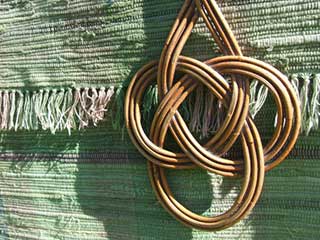 Whether there is too much dirt or it is simply time for the annual rug cleaning, choose us to do the job professionally in the shortest time. Our team consists of skilled and experienced specialists who are well familiar with rugs of all types, makes and designs. We are equally good at cleaning items made decades ago and ones from the most recent designer collections. Only the best materials and equipment are used for the job. This is how our customers receive the ideal result every time. Our company caters to the needs of both residential and commercial property owners.
Freshness and Beauty with Professional Rug Cleaning
It takes seconds to request our services either over the phone or online. Feel free to ask any questions that you have regarding rug and carpet cleaning. Rest assured that the rugs on your property will be treated with the utmost care. Our technician will arrive right on time and inspect them carefully. Whether you have antique Persian rugs with delicate colors or modern shag ones, they will receive the professional treatment that they deserve.
It is natural for dust and dirt to get accumulated into rugs even with proper care on your side. Our job is to extract even the most deeply stuck particles and we, at Carpet Cleaning Laguna Niguel, do it perfectly. Each fiber is liberated from the dirt within it and around it. You will love how soft and fresh the rug is after the work has been completed.
Count on us for any kind of stain removal as well. Whether you have just spilled tomato juice on a perfectly white rug or you have a pet that has been naughty and has marked his territory more than once, our technician will remove each stain and all traces of it effectively and without wasting any time. Only the finest eco-friendly products are used for the purpose. They have been specially chosen for their potent effect and perfect safety. Our techniques for removing stains are proven to work. After the job is done, the fibers will be completely free from the damaging compound. They will have natural color and no odor whatsoever. You will love how the rug looks, feels and smells.
Our company has long-term experience in resolving complex issues such as water damage to rugs and carpets. The water is removed and the items are properly cleaned and dried, and there will be no sign rug has ever seen a flood.
Contact us today for more information on our services.