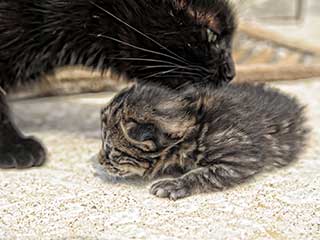 You naturally love your pets, but this doesn't mean that you should put up with the hair they shed practically all the time. Take measures to protect your loved ones from irritation and allergies and to keep your house in perfect condition.
Carpet Cleaning
Due to its position, size and texture, the carpet collects the largest amount of pet hair, even if your kitty or pooch is not particularly active indoors. With deep cleaning, even the finest hairs that are stuck inside the pile will be extracted. It all comes down to adjusting the equipment's settings in line with the carpet's characteristics. The cleaning product is tested to ensure that it will work safely and effectively. The choice of cleaning technique is also extremely important. Slow motion helps to product the best results without having adverse impact on the carpet.
Sofa Cleaning
Upholstered furniture accumulates considerable amounts of pet hair. Many pets love to nap on the sofa or the armchair. With deep cleaning, the hairs will be removed along with pet dandruff and dust and dirt. Using the right cleaner is essential since some upholstered items require only water-based solutions, while for others solvent-based ones are the only option. When the tight sections receive careful treatment and the cushions are cleaned from both sides, the end result is excellent.
Carpet Stain Remover
Blotting and washing are the primary fixes to use when your pet does its business on the floor. However, this may not deliver good results. Many of the chemical compounds in urine remain in the carpet for a long time causing damage and odor. With the right stain removal method, they will be eliminated for good. The affected sections are treated carefully with potent yet safe eco-friendly products, which can reach the deepest layers of the pile.
Looking to hire a service for pet hair removal? Count on us to make your carpet, upholstery and rugs fresh, beautiful and soft once again. At Carpet Cleaning Laguna Niguel, we have the experience, equipment and materials to get rid of pet hair, dandruff and stains completely. Call us or leave a note to hire our services. Get more details on them from our website.